Investing in Tanzanian businesses helps create the jobs needed to lift people in the country out of poverty and provide them with the dignity and means to help themselves.
However, investors are hesitant to commit, regardless of potential, and businesses in the area struggle to find the funding to help them grow. This is reflected in Tanzania's low position in the World Bank's ease of doing business ratings.
90% of Tanzania's poor live in rural communities
How Chai Bora creates jobs
Chai Bora is a Tanzanian tea manufacturer with around 300 permanent employees. Nearly two-thirds of these work in the processing factory in the rural town of Mafinga, which is located in the Southern Highlands of the country.
A number of Chai Bora's employees are living with HIV. Their secured employment means that not only are they provided with a steady income, but they also have access to treatment and medication.
Chai Bora's success means the people who work there have stable employment and can plan for their futures.
9/10 jobs in developing countries are created by the private sector
Hawa's story
Hawa Zaveli Mgulunde is one of the many Chai Bora employees living with HIV. Having a job has meant she can access treatment. When her medication isn't readily available at her nearby hospital, Chai Bora always ensure she has enough money to obtain it from further afield.
" Tea has really changed people's lives. People have been able to build houses, some have bought vehicles, motorbikes."
Hawa Zaveli Mgulunde
In addition to covering medical expenses, a steady income has also enabled Hawa to support her family. She's able to pay for her children's education and she now rears chickens and keeps a small commercial garden. Hawa says the whole community has benefitted from Chai Bora's success.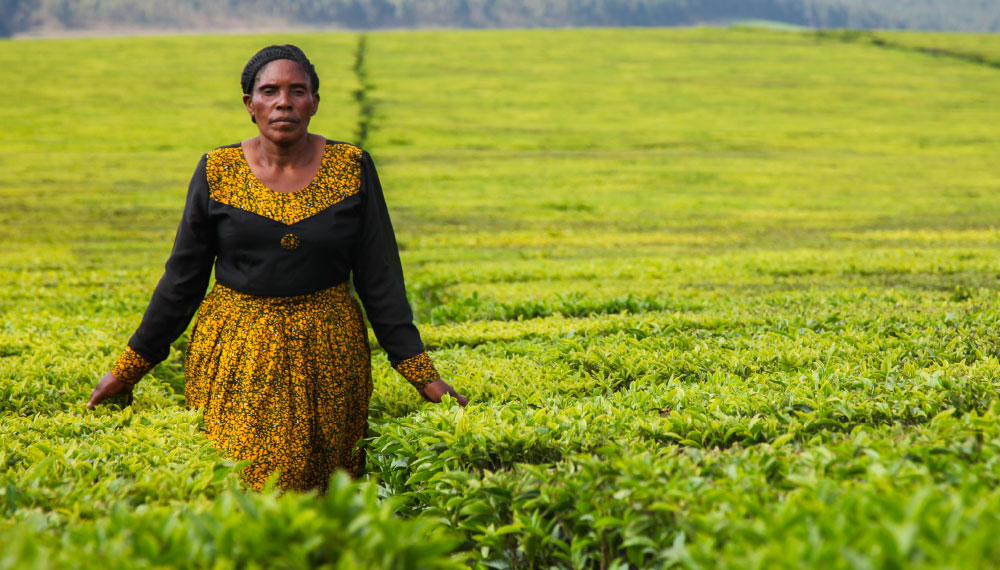 $15 million invested for regional business growth
How we invest in Chai Bora
To address the lack of commercial capital available for businesses in East Africa, in 2012 we invested $15 million in Catalyst Principal Partners, a fund providing much-needed investment to help businesses in the region to grow. A year after our initial investment, Catalyst took a controlling stake in Chai Bora.
Since then, Chai Bora has increased its annual turnover from 17 billion Tanzanian shillings to more than 20 billion (around $11 million). This means it's now classified in Tanzania as a large firm, rather than medium-sized. Now Chai Bora is a firmly established Tanzanian brand; the company has started exporting some of its products to nearby Kenya and plans to expand their market beyond that in the future.
With every business we invest in, we provide support and advice to help them grow. We work with the company to introduce a series of measures aimed at improving health and safety, job quality, and energy efficiency.