Empowering women benefits everyone; its importance to sustainable development is reflected in Sustainable Development Goal 5, which aims to "achieve gender equality and empower all women and girls."
In sub-Saharan Africa, only around 20 per cent of working women have formal jobs that pay a wage or salary, while more than 35 per cent of working men are employed in the formal sector.
working women invest 90% of their income back into their families, compared to 35% for men
How Chemi & Cotex supports women's empowerment
Chemi & Cotex is a Tanzanian company that manufactures the country's leading toothpaste brand, Whitedent. The business values a balanced workforce, so half of their employees are women.
"Jobs have to be jobs. It can't be jobs for women or jobs for men – it can't be gender biased."

Suresh Sivaraman, Country Sales Manager at Chemi & Cotex
The company believes in giving their staff the opportunity to build their careers. All of the women who head up the sales branches joined the company in junior roles and were able to develop their skills within the business.
Women in Sub-Saharan Africa earn an average of two-thirds less than their male colleagues
Stellah's Story
Stellah Obongo began working for Whitedent as a Merchandising Assistant 13 years ago and is now a Branch Manager in the capital of Tanzania, Dar es Salaam. When juggling work and being a single mother, job security is reassuring and empowering. She takes great pride in her job, which has enabled her to pay her son's school fees.
" I'm proud of my job. Business is in my blood; it is my passion."
Stellah Obongo, Branch Manager at Whitedent
According to Suresh Sivaraman, the Country Sales Manager, Stellah is an inspiration to women in Tanzania. "Her career has shown this organisation believes in enabling people, coaching them, and giving them progression. We need to create more Stellahs."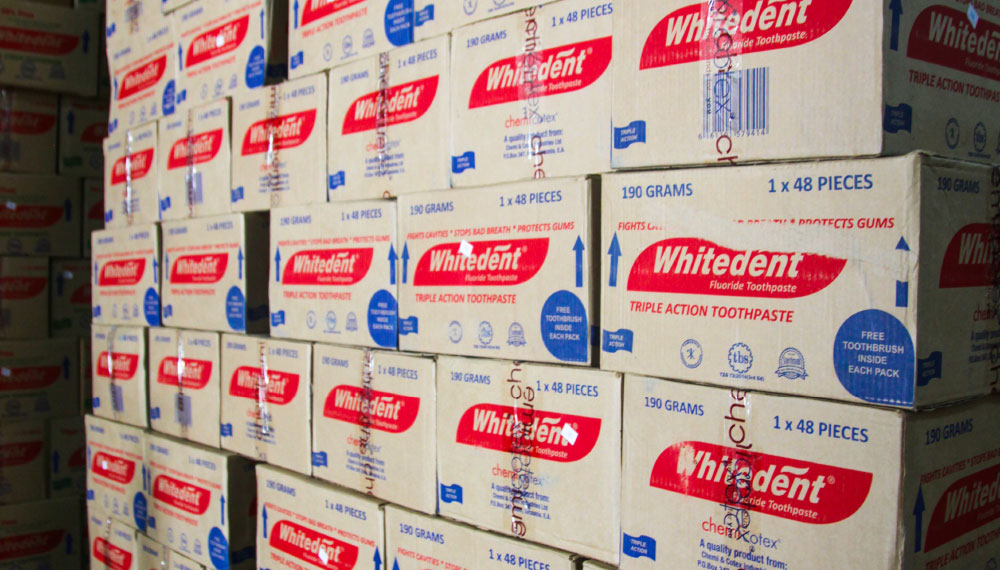 How we're invested in Chemi & Cotex
In 2012, we invested $15 million in a fund set up by Catalyst Principal Partners to address the lack of commercial capital available for businesses in East Africa. Catalyst in invested in Chemi & Cotex and our investment helps the business flourish. Our Environmental and Social Responsibility team is working with Catalyst to ensure the Chemi & Cotex factory in Dar es Salaam meets the highest standards of health and safety.
We invested $15 million to address the lack of commercial capital available for businesses in East Africa