Take a look inside our Annual Review
Forward with purpose
We've published our Annual Review 2017: Forward with purpose.
The publication looks back on a year where we made more than £1 billion worth of new commitments, and the companies we invest in employed nearly three quarters of a million people and paid $3.5 billion in local taxes.
As well as sharing our financial results and data on the impact of our investments, the publication also looks at the effect our investments have in three broad ways:
As well as sharing our financial results and data on the impact of our investments, the publication also looks at the effect our investments have in three broad ways:
The people our investee businesses employ and the communities they serve
The companies themselves and the sectors and local economies they are part of
The wider investment markets in Africa and South Asia
Here, we take a look at some of the highlights from our Annual Review. To read the publication in full, just click here.
Empowering people and communities
The ultimate impact we want to have is on people and communities in the countries where we invest. Our investments do this by supporting businesses to create good-quality jobs that help lift people out of poverty. But beyond jobs, we can also improve people's lives by helping improve healthcare and education, and increasing access to finance, electricity, and affordable goods and services.
Empowering people and communities
Supporting jobs in challenging places
This year, our portfolio in Africa and South Asia employed nearly three-quarters of a million people (734,000). Of these jobs, 63,000 were newly created.  
Since 2014, when our reporting on jobs began, the average annual job creation rate in our investee businesses is 6.3 per cent. This compares to a background growth rate of 2.2 per cent in our regions over the same period.
Working with companies to ensure decent work
We know that to improve people's lives, providing access to not just a job, but a good-quality job, is vital. In 2017, as part of our Strategic Framework, we made additional commitments to enhance our focus on job quality. These include delivering more training with investee companies, identifying skills gaps and greater tracking and measurement of job quality indicators.
Our work to improve workplace practices this year includes our support for RFL Electronics (REL), a consumer electronics and white goods manufacturer in Bangladesh. We've worked with the company to drive improvements and demonstrate the business case for moving towards international standards.
Advancing women's economic empowerment
Across the globe, women's economic participation is limited by the discrimination and unequal opportunities they face. As an investor, we are committed to helping close the gaps between men and women while demonstrating to the wider investment industry the social and economic value of investing in women.  
In 2017, 32 per cent of the direct jobs supported by African and South Asian businesses in our portfolio were held by women. This is a slight increase on last year's figure,  although the proportion of jobs for women has remained at around 30 per cent for the past few years. However, within this picture, we are seeing some high-performing businesses and sectors. For example, Rainbow Hospitals, an Indian paediatric and maternity hospital chain, reports a workforce that is 72 per cent female in 2017, up from 55 per cent in the previous year.  
We are exploring ways we can ensure our investments further advance women's economic empowerment. We recently published a new gender strategy which sets out how we will seek positive outcomes for women across the whole business value chain – from the Board level, through to employees and customers. 
Addressing the causes and effects of climate change
One of our priorities is to help companies address the causes and effects of climate change. This is particularly important in Africa and South Asia because countries in these regions are among the most vulnerable and least resilient to the impacts of climate change.  
We do this in two ways – first by promoting low carbon growth by investing in new clean sectors, and secondly by helping businesses that we invest in, regardless of sector, to become climate smart. 
Last year we stepped up our investments in clean power generation. These include the Kenyan off-grid solar power company M-KOPA and Zephyr Power, a renewable energy business in Pakistan. We also established Ayana Renewable Power, an investor in clean power focused on the less-developed regions of South Asia.  
Our support for addressing climate change goes beyond the renewable power industry. Our Resource Efficiency Facility provides finance to enable the businesses we invest in to reduce their climate footprint and save money. For example, in 2017, we used the facility to help Rainbow Hospitals in India become the first EDGE- certified hospital. Rainbow saw a 32 per cent reduction in water use, as well as a 27 per cent reduction in energy use.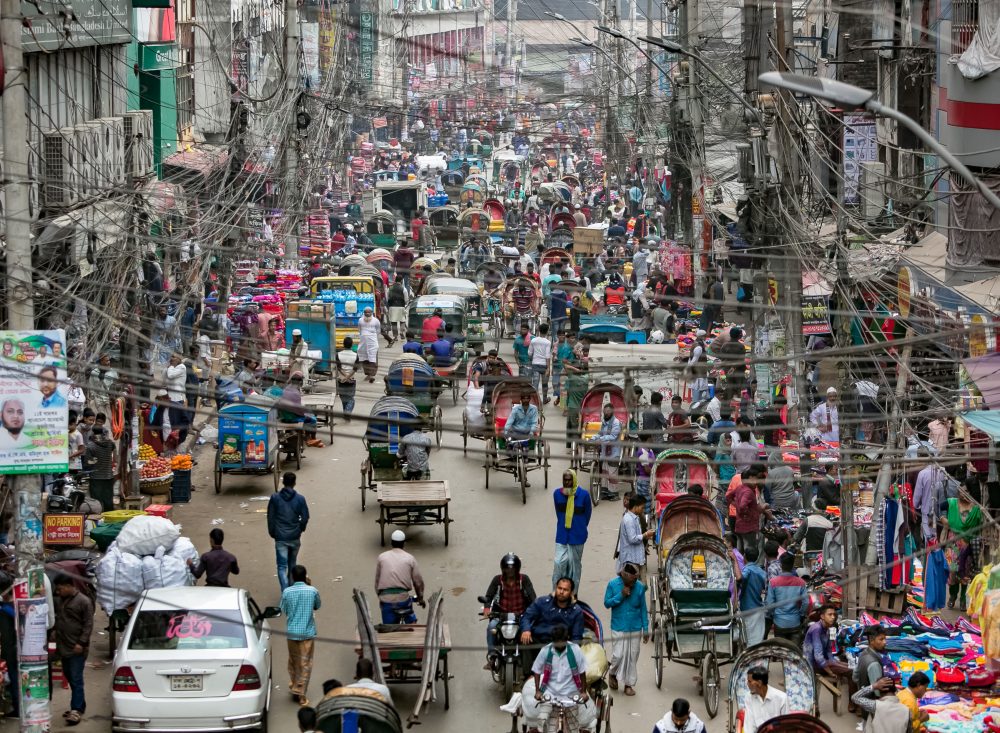 jobs supported by our portfolio in Africa and South Asia
Companies and local economies
We support businesses in their ambitions to improve their standards, which in turn helps them access markets further afield that might otherwise be unavailable to them. And our investments can have a positive impact on a whole sector.  
Companies and local economies
Targeting capital to sectors where it has the most impact
Independent analysis of economic data for African and South Asian countries has helped us identify and target seven priority areas. These sectors contribute most to employment generation, but beyond jobs, our teams have identified the key development needs within these sectors and are targeting businesses that will best develop and grow these sectors in a way that has the most impact.  
For example, in food and agriculture, our impact includes giving smaller producers a reliable route to market and tackling climate-related risks. We've been working with Jacoma, an agribusiness in Malawi, over the last year to support its work with smallholder farmers. 
And we're investing in the financial services sector because strong financial institutions and access to financial services are the cornerstones of development in all countries.  
Improving business standards
We know that responsible business practices are not only desirable for the people and communities where we invest, but make good business sense too. Companies that are compliant with, or exceed, national or international standards are more likely to attract further investment and gain access to new markets.  
In 2017, we developed a training masterclass with Kina Advisory to explore the role of the board of directors and senior management in setting and leading environmental, social and governance agendas that will support profitable and efficient businesses, and contribute to development outcomes.  
"As a CFO I really enjoyed the sessions hosted today all about business integrity and money laundering and anti-bribery. I think it really added good value."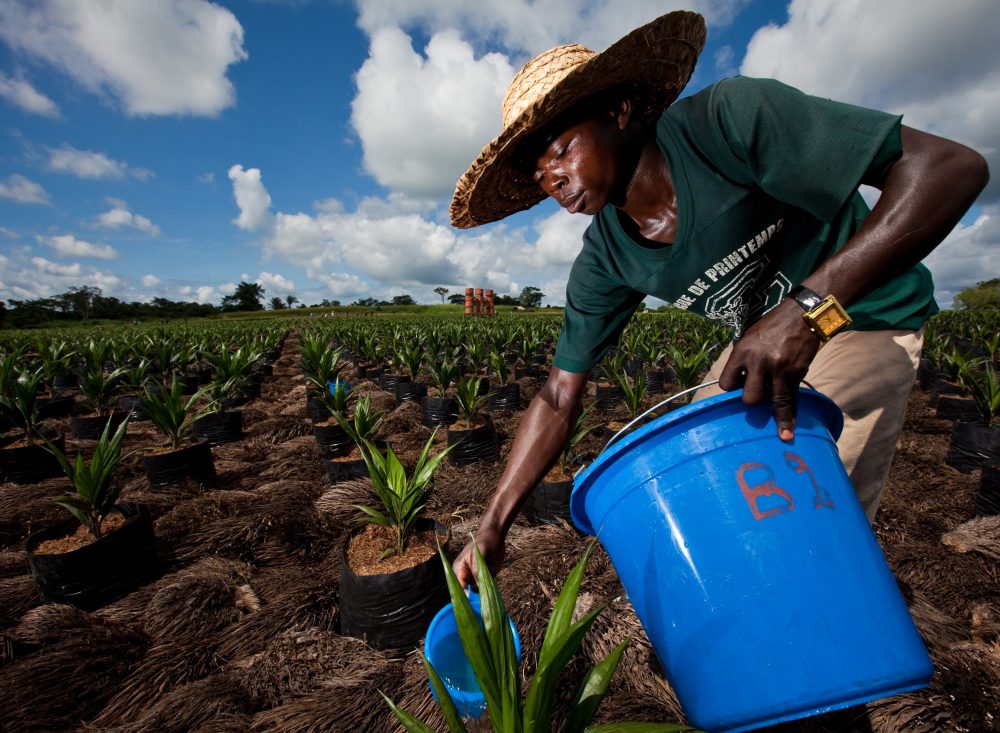 customers now benefit from financial services provided by our investee companies
Capital markets for development
We can multiply the impact of our input by encouraging more private investment in Africa and South Asia.  
An additional $2.5 trillion is needed every year if we are to achieve the UN Global Goals for Sustainable Development. This makes a compelling case for attracting more investment into developing countries. We have always sought to mobilise third-party investors through our intermediated equity strategy, and we are now engaging more broadly with third-party investors, including those who are just starting to think about investing in our target geographies, to understand what support they need to invest.  
Last year, up to $690 million in additional private sector capital was mobilised alongside our investments, while our investee businesses paid $3.5 billion in local taxes.
paid in local taxes by our investee companies