Madagascar is one of the poorest countries in Africa and is ranked 163 out of 189 on the World Bank's 'ease of doing business' index. This makes it difficult for businesses to flourish and drive economic growth.
One of the key pillars of the Madagascan economy is the lychee industry, currently accounting for about 70% of the lychees marketed in the EU. 80% of the Madagascan population live in rural areas, and a large proportion of these areas rely on lychee gathering for income.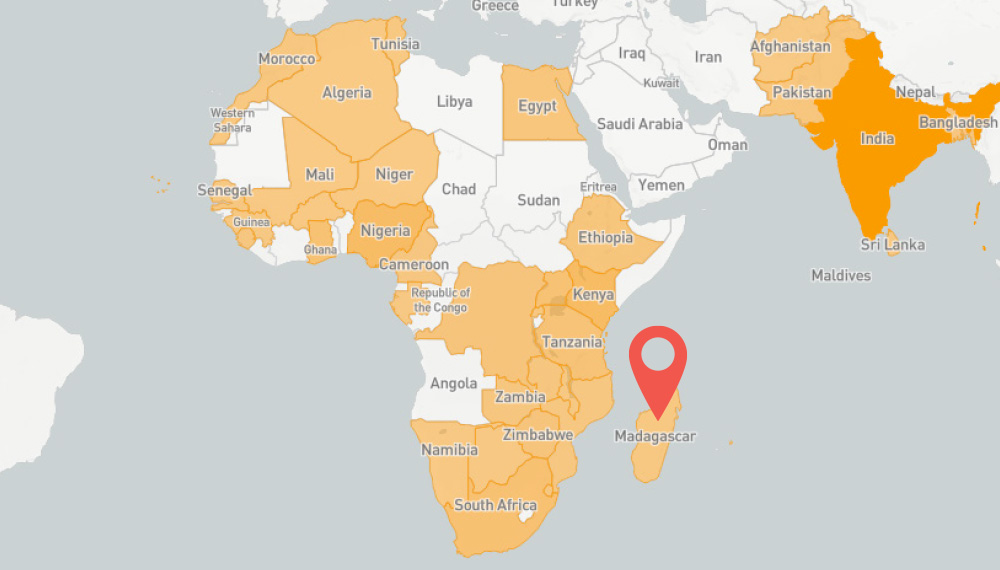 80 per cent of the population in Madagascar live on <$1.25 a day
Although lychee season only lasts a few months per year, it is estimated to provide farming families with 80% of their annual income.
" I enjoy collecting lychees. It helps me to gain more money. At the end of the year, we have a lot of things to pay, especially when one has kids. I want to spoil them a little. That's why I collect this fruit, to have more money."

Louise, a lychee collector from Madagascar Lychee Export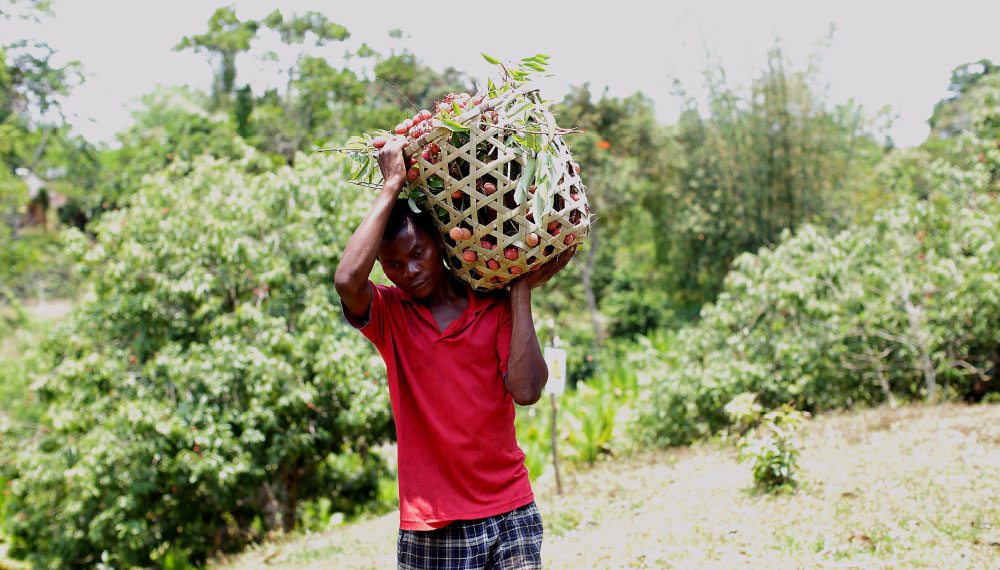 How our investment supports Madagascar Lychee Export
In 2007, we committed capital to Adenia Partners who has expert knowledge of the needs and opportunities of the local economy. Adenia identified strong potential in the Toamasina-based company, Madagascar Lychee Export (MLE). The company purchases lychees from collectors and then processes and packages the fruit for export to Europe. The company was a large employer but had potential – particularly when it came to increasing productivity and modernising its tools and materials.
The long-term investment in MLE allowed the company to improve its standards and create jobs.
" CDC and other similar developmental financial institutions are key supporters and investors in the private equity industry in Africa. Frankly without their participation, the private equity industry would not exist and small firms like MLE would not have access to risk capital and so they would not be able to invest and to grow."

Nnennia Ejebe, Adenia Partners
How MLE strengthens standards and creates jobs
The Adenia team has focused CDC's capital on improving the production process and implementing good hygiene, health, and safety standards at the plant. This includes new sorting belts for increased efficiency and hygiene, improved sanitation facilities, and protective equipment that meet health and safety standards.
" Many of the European importers were increasingly asking for international best practice to be utilised. MLE was interested in implementing those standards within their company but they just didn't know how. So they were willing and open to an investment to help
them get to that point."

Tojo Rakotozafy, Adenia Partners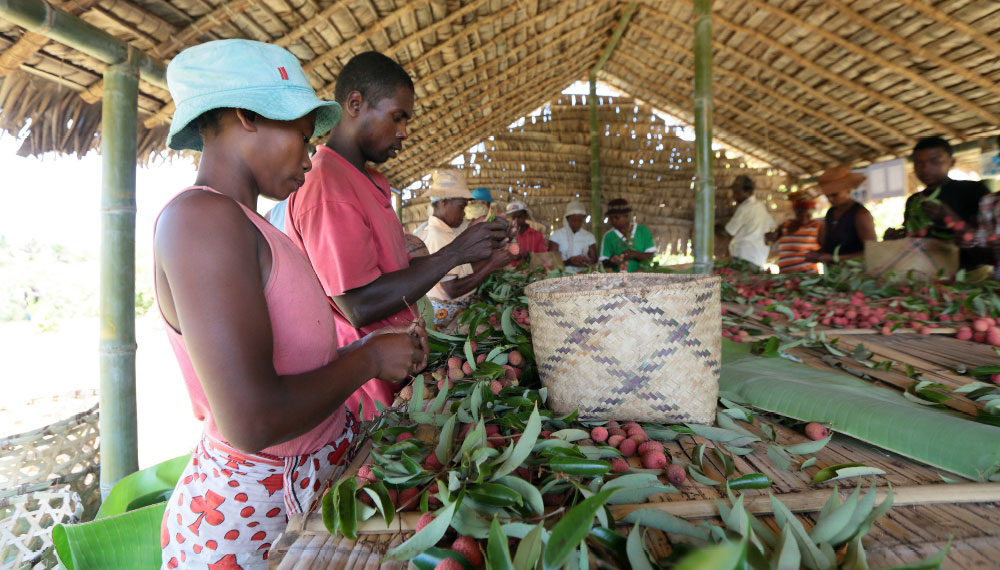 All staff and suppliers receive continuous training on hygiene, health, and safety. Additionally, all temporary workers now have standardised work contracts.
" We've trained the staff in terms of quality issues. Even if they leave MLE they are more empowered, better skilled, and can have an impact on whatever company they choose to join in the future."

Tojo Rakotozafy, Adenia Partners