While larger businesses in India receive a high proportion of investment, small and medium-sized enterprises (SMEs), and individually owned businesses, struggle to access credit and financial services.
The IFC estimates that in South Asia, around 80 per cent of SMEs can't access the formal financial services they need. This is typically because of lack of credit history, and unfamiliarity or distrust of formal financial services.
Since 2013, we've directly invested $40 million (through both equity and debt) in Indian microfinance company, Equitas. Reaching individual entrepreneurs and SMEs has been a key strategic focus for the company since it started in 2007.
In South Asia, 80 per cent of SMEs can't access the finance they need to help their businesses grow
How Equitas supports entrepreneurs and SMEs
How Equitas supports entrepreneurs and SMEs Kala lives in one of the poorer neighbourhoods in Chennai, southern India. Here, unemployment among women is high. She runs a tailoring business with her husband. Like hundreds of millions of Indians, Kala doesn't have a bank account. She found it hard to borrow money when she wanted to buy a sewing machine and start a business.
Equitas loaned Kala the 10,500 rupees (around $160) she needed. Kala says the additional income she has earned from her business provides extra stability for her and her family:
"We can use the money we now earn from our business for our children's studies, for taking care of us if we fall ill, and to buy things for our home."

Kala, Tailor, India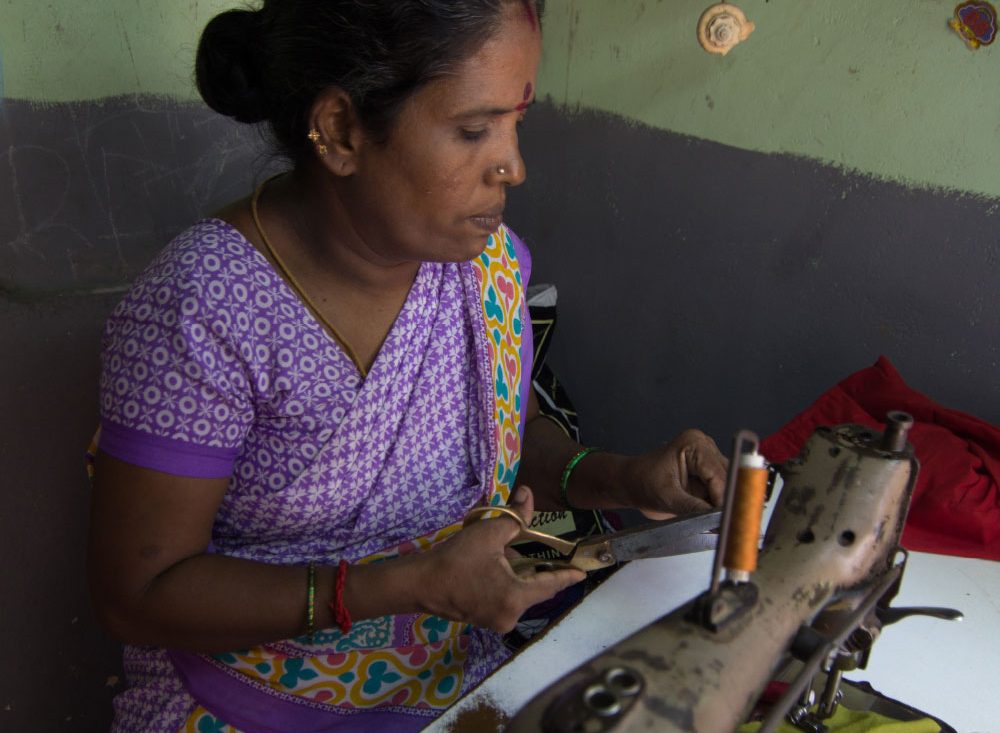 How Equitas supports jobs
Since we invested in Equitas in 2013, the company has been able to create 10,000 new direct jobs – going from 3,000 employees in 2013 to 13,000 today.
Equitas offers a range of benefits for its staff. These include medical insurance, a stock option scheme, initial and ongoing training, and even a day's leave for staff to celebrate their wedding anniversary. Employees have responded positively to these benefits. For example, Equitas consistently ranks highly in the 'India's Best Companies to Work For' survey, which assesses companies partly based on employee feedback.
Priya, a customer support officer at Equitas, is pleased with the job's benefits – in particular, the leave offered to employees for wedding anniversaries, and the health insurance. Priya likes the fact that the health insurance offered by Equitas covers not just employees, but their extended families too.
"The health card is a useful thing. If we get ill, we can use this card. I have experienced this benefit, as when my husband was sick, we received 100,000 rupees (US$1500) from Equitas. That was something I was very grateful for."

Priya, Customer Support Officer, Equitas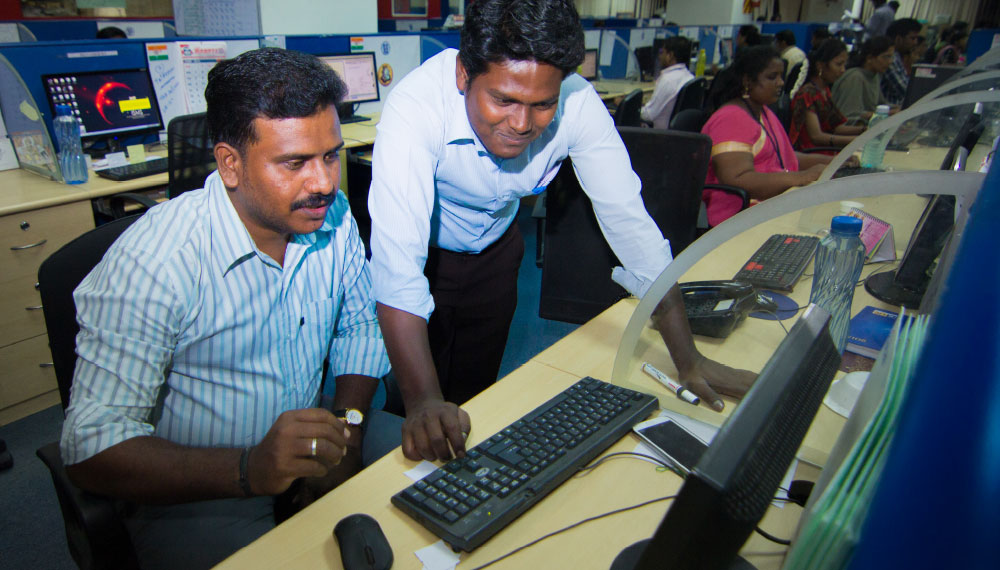 10,000 new jobs created by Equitas since we invested in 2013
How we invest in Equitas
Our investment has supported Equitas as it has grown and diversified the products and support it offers SMEs and individuals, meaning it now has 3 million customers in 12 Indian states.
Equitas successfully underwent a public listing for its equity shares in 2016, and is one of the few recipients of the small finance bank licence from the Reserve Bank of India. This transformation means that Equitas can expand the type of support it provides customers, and raise larger amounts of capital to support its future growth.
Equitas' President of Inclusive Banking, H K N Raghavan, says the company benefits from a patient approach from investors:
"CDC, by nature, is a long-term investor which really looks into the value that it can add in the long term to a country's economy… CDC has been really supportive of us."H K N Raghavan, President of Inclusive Banking, Equitas
Since investment, Equitas has grown to have 3 million customers in 12 Indian states