Patient capital needed to boost Sierra Leone's economy
A few reflections from my first visit to Sierra Leone
I spent three days last week in Sierra Leone - the first time I've visited the country.
With a population of around 7 million people, it's smaller than almost all the other countries I have visited as CEO of CDC. In the last couple of decades, it has been hit by two seismic events: a vicious civil war, which began in the late 90s, and then, just as the economy was beginning to regain momentum, the Ebola outbreak in 2014.
Today, the country is still in dire economic straits. The price of iron ore, its principal export, has collapsed. The country is suffering from a 22 per cent current account deficit and foreign currency is almost unavailable. Sierra Leone has only around 100 megawatts of power generation. Its capital, Freetown, is dimly lit at night, with many homes and businesses complementing an unreliable grid with their own generators. At the same time, the population is one of the fastest growing in Africa and there is a critical need for capital investment, private sector growth and job creation.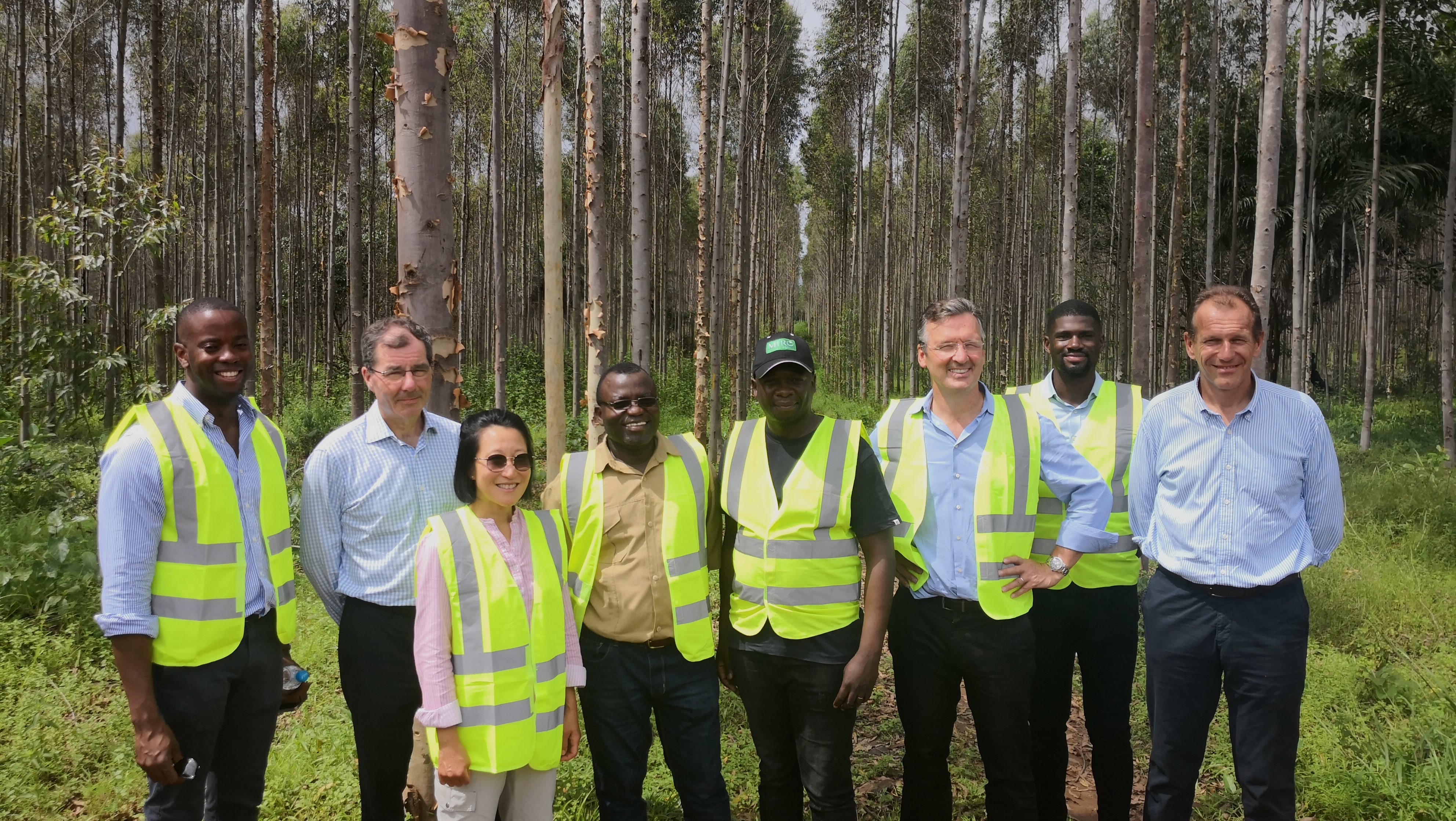 Sierra Leone is also a country where CDC over the last few years has been able to do some of its most important and innovative investments. That has been particularly helped by the very close relationship the country enjoys with the UK and the important profile that DFID has there. Sierra Leone was a UK colony until 1961, is an active member of the Commonwealth and UK forces played a critical role in bring the Civil War to an end in 2002.
During our stay we visited three of our investees.
First, we spent a day with Solon Capital, a permanent capital vehicle funded by CDC in 2017. We are the largest investor in Solon and our capital has allowed them to do a number of highly developmental investments. We saw three of them, and most inspiring was our visit to Rising Academies, a school network. Rising Academies run 10 schools in the country and provide low cost and high quality education to children that, were they not present, would have to rely on a state system plagued by substandard facilities and poor teaching standards. It was inspiring to meet teenage children – former students of Rising Academies who are sons and daughters of street traders, stone crushers and car drivers – and hear first hand of their ambitions to be accountants, engineers, doctors and journalists. It's then you realise that CDC's support for Solon and Rising Academies can make that possible.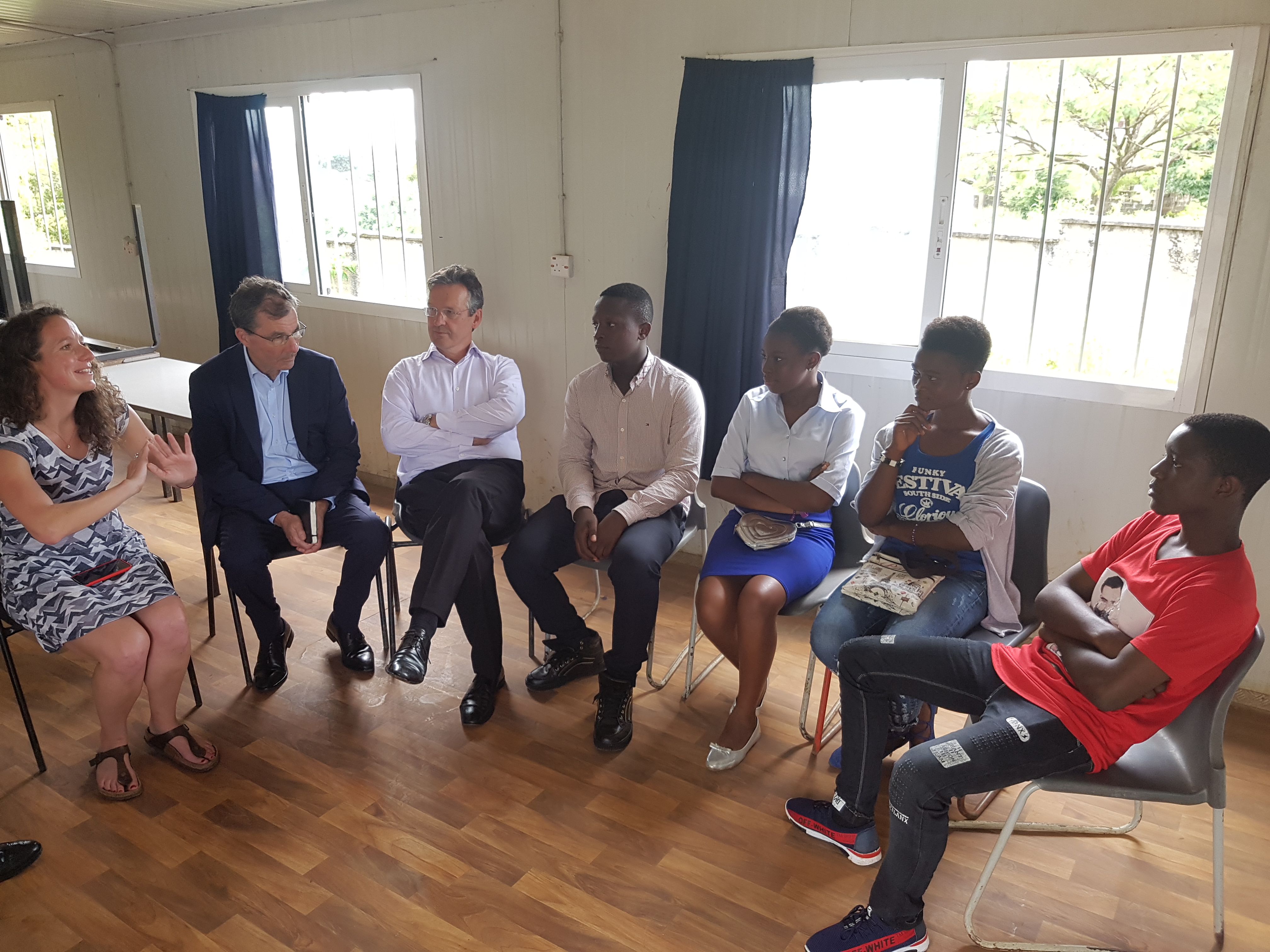 We spent day two with Standard Chartered (SCB). In 2015, in the middle of the Ebola crisis, CDC and SCB teamed up, at a time when credit and foreign exchange markets in Sierra Leone were frozen, to create a loan facility that provided critical working capital without which many private companies would have gone to the wall. One such company that we had the opportunity to visit is Shankerdas. The company, which produces and packages a range of FMCG products, has been around since 1931 and employs around 1,000 people. With the support of the facility, the business was able to come through the crisis and has since been able to build a new factory in the city with the aim of exporting some of its product range – we shot a video about Shankerdas last year, which you can see here.
On day 3, we travelled to visit Miro Forestry, a sustainable timber company located about 130 kilometres outside Freetown.
Since 2014, the company has planted 6,000 hectares of trees – principally Eucalyptus – on land has been almost completely deforested over the last 50 years or so. The business has up to 500 permanent employees, and roughly the same numbers of seasonal workers, in an area with almost no other sources of formal employment. Forestry requires long term patient capital and a significant appetite for risk. It is the sort of investment that very few organisations would be willing to take on but can provide large numbers of jobs and significant environmental benefits. The fact that CDC is prepared to do so illustrates how important and additional we can be in countries like Sierra Leone.
But it isn't only the forestry sector that requires longer term support, the need for patient capital is the same across almost every sector in the country. I'm proud that CDC has been able to provide some of the tools needed to help Sierra Leone's economic development in recent years, and we will continue to look at ways we can work with the private sector there.