Th

e 

deal 

is 

one of 

the first investments under 

CDC's

 Venture Scale-up Programme

 
mPharma

 

aims to d

ramatically

 

reduce the cost

 of essential medicines

 

in Africa

, 

mak

ing

 quality healthcare affordable and accessible to all consumers in Africa

 
To combat

 COVID-19, 

mPharma

 has provided 

700,000 testing kits and 120 PCR medical equipment to medical laboratories in eight African countries

 
CDC Group, the UK's publicly owned impact investor, has closed a co-investment in mPharma, a tech-enabled healthcare company driving supply chain efficiencies for pharmaceutical products across Africa. CDC has made the investment in mPharma alongside Novastar Ventures, a CDC-backed venture capital fund manager, which led the company's Series C funding round.  
mPharma partners with community pharmacies, using technology and data to aggregate demands and create efficient supply chains within the vast and fragmented pharmaceutical market in Africa. This approach allows the company to distribute quality pharmaceutical products at a significantly lower cost than competitors and provided affordable and accessible healthcare to end consumers across the continent. mPharma currently operates in Ghana, Nigeria, Kenya, Zambia and Zimbabwe, and serves approximately one million patients annually, through a network of over 400 pharmacies. 
In the fight against the Coronavirus pandemic, mPharma is developing a private sector strategy to increase the availability of testing in Ghana. During the crisis, the company has partnered with medical laboratories in Ghana, Nigeria and Zambia, and converted the labs into testing centres that rapidly increase the number of available tests. So far, mPharma has procured and distributed 700,000 testing kits and 120 PCR medical equipment to medical labs in eight African countries. Read more on mPharma's COVID-19 response here. 
The Venture Scale-up programme aims to invest in early-stage companies that leverage technology and innovative business models to achieve transformational impact at scale. CDC's investment in mPharma through the programme will enable the company to expand its retail network by an additional 500 pharmacies, reduce the risk of counterfeit medication, and decrease cost of essential medicines to end consumers over the next several years. 
Stephen Priestley, Managing Director, Funds and Capital Partnerships, at CDC, said:
"I am delighted to announce our co-investment in mPharma, alongside Novastar Ventures, a key partner for CDC, to support the company in developing a more efficient supply chain for pharmaceutical products across Africa."
Gregory Rockson, Co-founder and CEO of mPharma, said: "We look forward to working with CDC Group due to its deep roots in Africa, extensive government contacts and expertise in environmental, social and governance practices." 
CDC's commitment will contribute to UN's Sustainable Development Goal on Good Health and Well-Being  (SDG#3).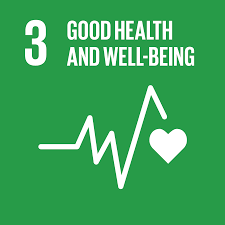 ENDS
 
Media Contact:  
Toyosi Adebayo, CDC group, +44 788 037 2305 / [email protected] 
About CDC: 
CDC Group is the UK's first impact investor with over 70 years of experience of successfully supporting the sustainable, long-term growth of businesses in South Asia and Africa. 
CDC is a leading player in the fight against climate change and a UK champion of the UN's Sustainable Development Goals – the global blueprint to achieve a better and more sustainable future for us all. 
The company has investments in over 1,200 businesses in emerging economies and a total portfolio value of £5.8bn. This year CDC will invest over $1.5bn in companies in Africa and Asia with a focus on fighting climate change, empowering women and creating new jobs and opportunities for millions of people. 
CDC is funded by the UK Government and all proceeds from its investments are reinvested to improve the lives of millions of people in Africa and South Asia. 
CDC's expertise makes it the perfect partner for private investors looking to devote capital to making a measurable environmental and social impact in countries most in need of investment.