CDC Group, the UK's development finance institution and impact investor, has added to its renewable energy portfolio with a $10 million debt deal with Mettle Solar Investments.
The new tranche of financing follows an earlier $7.5 million equity investment in Mettle by Gridworks, the company set up and funded by CDC last year to invest in critical power infrastructure.
The $10 million debt facility for Mettle comes from CDC's Energy Access and Efficiency team that specialises in lending for decentralised energy and resource efficiency solutions.
The equity and debt investments will enable a quicker uptake of cleaner and cheaper sources of electricity for businesses across Africa. In addition to the reduction of carbon dioxide emissions from solar generation, electricity costs for businesses can be significantly reduced – sometimes by up to 40 per cent.
The CDC investment will help to demonstrate the commercial viability of businesses like Mettle to other financiers and will help to catalyse the commercial and industrial solar market across Africa.
The investment contributes towards CDC's commitment to support the United Nations Sustainable Development Goals 7 and 13, which aim to ensure access to affordable, reliable, clean and modern energy for all and to combat climate change. It is estimated that by 2021, Mettle will help avoid greenhouse gas emissions of up to 9 million kg of carbon dioxide equivalent annually.
Mettle Solar currently has 34 projects (28.1MW) in operation in South Africa, Namibia, Kenya and Indian Ocean islands with a further 2.3MW currently under construction. It works with business clients to fund, develop and operate solar power technologies, including battery storage, that provide consistent, affordable clean energy.
The CDC investment will help drive Mettle Solar into new markets across Africa. The investment aims to reduce carbon emissions and demonstrate the commercial viability of C&I systems for businesses in a continent where 70 per cent of total energy demand currently comes from commercial and industrial customers.
Nick O'Donohoe, Chief Executive of CDC, said:
"The loan will enable Mettle to catalyse the generation of renewable energy and use of battery storage across Africa while also addressing the current market failure of inflexible and expensive debt financing, lack of proven market and poor customer understanding of the solar industry."
Francois van Themaat, Chief Executive of Mettle, said:
"We are very excited to have CDC as a major lender to our business. We work with businesses to fund, develop and operate solar power technologies, including battery storage, that provide consistent, affordable clean energy. The financing we've received from CDC will help us, and the companies we serve across Africa, to improve energy and water efficiency and cut energy consumption and greenhouse gas emissions."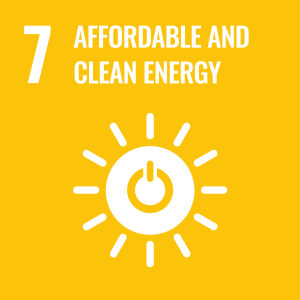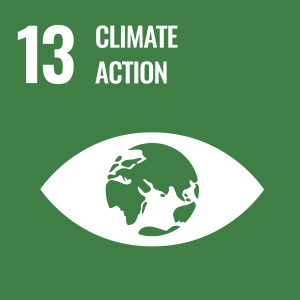 ENDS
For further information please contact:
Andrew Murray-Watson
123 Victoria Street, London, SW1E 6DE
+44 (0) 20 7042 1569
M. +44 (0) 7515 695232
About CDC Group
CDC Group is the world's first impact investor with over 70 years of experience of successfully supporting the sustainable, long-term growth of businesses in Africa and South Asia.
CDC is a key advocate in the adoption of renewable energy in Africa and South Africa in the fight against climate change and a UK champion of the UN's Sustainable Development Goals – the global blueprint to achieve a better and more sustainable future for us all.
The company has investments in over 1,200 businesses in emerging economies and a total portfolio value of £5.8bn. This year CDC will invest over $1.5bn in companies in Africa and Asia with a focus on fighting climate change, empowering women and creating new jobs and opportunities for millions of people.
CDC is funded by the UK government and all proceeds from its investments are reinvested to improve the lives of millions of people in Africa and South Asia.
CDC's expertise makes it the perfect partner for private investors looking to devote capital to making a measurable environmental and social impact in countries most in need of investment.
About Gridworks
Gridworks is a development and investment platform principally targeting equity investments in transmission, distribution and off-grid electricity in Africa. Backed by CDC Group, Gridworks develops and invests in critical power infrastructure, both on and off-grid. Gridworks is a developer, long-term investor and partner to governments, utilities, and companies in the power sector.
Gridworks Development Partners LLP is a limited liability partnership incorporated in England and Wales. Find out more at: www.gridworkspartners.com
About Mettle Solar
Mettle Solar Investments focuses on the design, installation, financing and maintenance of commercial and industrial solar photovoltaic (PV) systems for private consumption, ranging in size from 80kWp to 10MWp. It offers grid-connected, hybrid (solar/genset) and off-grid (storage) solar PV solutions across Sub-Saharan Africa. http://mettle.net/businesses/solar-services