CDC Group, the UK's development finance institution and impact investor, has made a US$20m commitment to the Metier Sustainable Capital II fund.
The South African private equity fund will provide growth capital to renewables and resource efficiency projects in sub-Saharan Africa.
Commercial finance is not currently suitable or available in sufficient quantity for renewable C&I power and resource efficiency projects in Africa. Metier seeks to address this financing gap and demonstrate the bankability of these business models.
Metier will also provide much needed capital to enable small-scale utility projects to reach financial close. Smaller projects often struggle to attract commercial capital as it prioritises  larger and more bankable utility scale projects.
The investment is part of CDC's strategy of supporting the UN's Sustainable Development Goals to fight climate change, provide affordable and clean energy and decent work and economic growth.
In sub-Saharan Africa, communities often have no reliable energy access leaving millions of households with limited access to employment opportunities as well as educational and healthcare facilities.
Clarisa de Franco, Managing Director, Africa Funds at CDC, said:
"The Metier Sustainable Capital II fund will both support the expansion of renewable energy across sub-Saharan Africa and invest in resource efficiency opportunities, leading to better water and waste management practices being adopted. CDC's support for the fund will help Metier build on the track record they have developed in their first Sustainable Capital fund, and we look forward to working closely with the Metier team as we develop a long-term partnership with the firm".
Paul Botha, Chief Executive of Metier, added:
"Having CDC as an investor in Metier Sustainable Capital Fund II ("the Fund"), a pan-African Private Equity Fund which targets projects and partners that deliver social and environmental benefits as well as returns on financial capital, gives the Fund access to the considerable reach of the CDC in Africa as well as to being able to leverage its investing experience in the sector. We look forward to a long and mutually beneficial relationship with the CDC."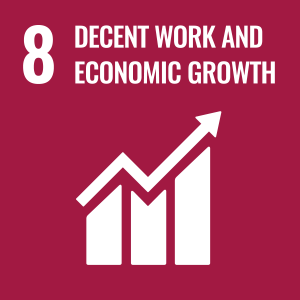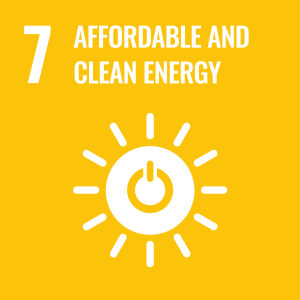 ENDS
For further information please contact
Andrew Murray-Watson
123 Victoria Street, London, SW1E 6DE
+44 (0) 20 7042 1569
M. +44 (0) 7515 695232
About CDC Group
CDC Group is the world's first impact investor with over 70 years of experience of successfully supporting the sustainable, long-term growth of businesses in Africa and South Asia.
CDC is a key advocate in the adoption of renewable energy in Africa and South Africa in the fight against climate change and a UK champion of the UN's Sustainable Development Goals – the global blueprint to achieve a better and more sustainable future for us all.
The company has investments in over 1,200 businesses in emerging economies and a total portfolio value of £5.8bn. This year CDC will invest over $1.5bn in companies in Africa and Asia with a focus on fighting climate change, empowering women and creating new jobs and opportunities for millions of people.
CDC is funded by the UK government and all proceeds from its investments are reinvested to improve the lives of millions of people in Africa and South Asia.
CDC's expertise makes it the perfect partner for private investors looking to devote capital to making a measurable environmental and social impact in countries most in need of investment.
About Metier
Metier is an independent private equity fund management business with a proven track record in  Africa  spanning four decades.
Metier's Sustainable Capital Practice has garnered significant traction since its inception. Metier's first Sustainable Capital Fund (LMSC) achieved a final close of circa US$70 million in November 2013. Subsequently, aggregate funds under management, including co-investment pools, have more than doubled. The increase occurred due to significant co-investment opportunities being secured and executed. The practice leverages the experience of its senior team members who cumulatively offer in excess of 30 years clean energy and resource efficient infrastructure experience, as well as the growing experience of the full team.
The practice targets investment in energy efficiency, renewables, water and waste management businesses and projects supporting Africa's development objectives and environmental commitments.