The Exchange – a residential and hotel development in Ghana, which CDC is invested in – has become the first project in Africa to receive the EDGE certification.
EDGE, which was created by the International Finance Corporation (IFC), part of the World Bank, stands for "Excellence in Design for Greater Efficiencies". The award aims to help buildings save energy, water consumption, and embodied energy in building materials while reducing greenhouse gas emissions.
The certification means that the developments at the Exchange are set to achieve at least a 20 per cent reduction in energy and water use, and embodied energy, when compared with conventional buildings.
CDC worked closely with Actis (the fund it is invested through), the project Developers Dar Group, SGS, Thinkstep and the IFC to help The Exchange achieve the accreditation.
"We are delighted that the hotel and residential developments at The Exchange have become the first EDGE design certified projects in Africa. This sets a benchmark for the rest of the industry to follow.
"We would like to thank all those involved for sharing our vision and dedication to make this possible."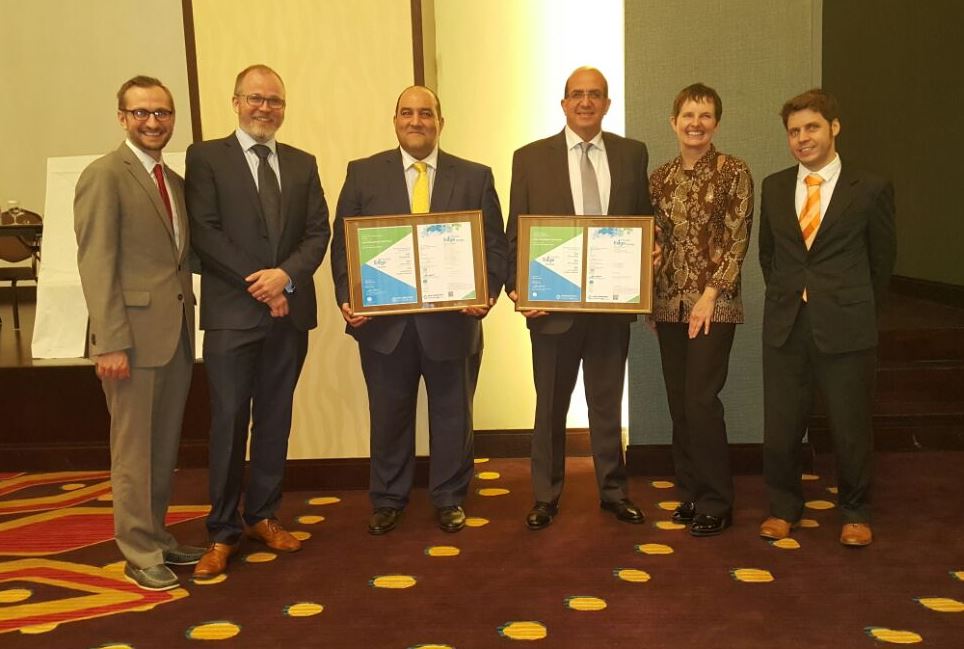 The EDGE certification is presented at a special ceremony in Accra, Ghana. The first phase of the project is set to open in 2017.