Forms a key pillar of CDC's response to COVID-19
Capital will be channelled into some of Africa's most fragile countries; will address major challenges in the food, agriculture and healthcare sectors
CDC Group, the UK's development finance institution and impact investor, has committed an additional US$100 million commitment to its existing master risk participation agreement with Standard Chartered. The increase in commitment will provide Standard Chartered with systemic liquidity to directly support trade lines to local banks across South Asia and sub-Saharan Africa.
This new commitment comes at a particularly challenging time as the COVID-19 pandemic has created severe liquidity pressures for banks and businesses across Africa and South Asia, exacerbating the existing pressure on trade finance availability as international banks limit their risk appetite. In this context, development finance institution capital becomes even more critical to maintain trade flows and support economic growth.
CDC and Standard Chartered have taken an innovative approach to funding. The capital will be channelled into some of Africa's most fragile countries and will address major challenges in the food & agriculture and healthcare sectors as they benefit from preferential terms. This deepening partnership between CDC and Standard Chartered demonstrates the need to channel more trade finance towards vulnerable countries most affected by the impacts of the crisis, as well as support sectors that are critical to serving people's basic needs.
The new commitment further strengthens CDC's longstanding relationship with Standard Chartered, marking a key milestone in the partnership, and contributes to two of the United Nations' Sustainable Development Goals: Zero Hunger (SDG 2) and Decent Work and Economic Growth (SDG 8).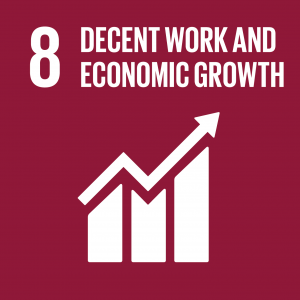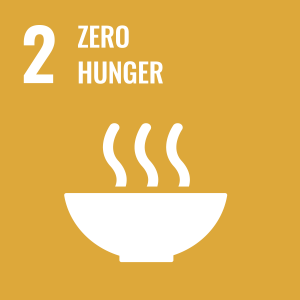 Admir Imami, Director, Head of Trade & Supply Chain Finance, CDC, said: "We continue to ramp up our trade finance programme as part of CDC's "Strengthen" pillar response to COVID-19. Our partnership with Standard Chartered Bank will support vital trade and supply chains in sub-Saharan Africa and South Asia, thereby protecting jobs and economic growth. Our trade finance programme aims to alleviate poverty, and ensure vital goods get to those that need it most across our markets."
Nicolas Langlois, Global Head, Trade Distribution, Standard Chartered, said: "We are delighted to partner with CDC on this initiative, which will enable us to support business sectors across sub-Saharan Africa and South Asia that are impacted by COVID-19, as well as provide them with the much-needed access to trade finance in these challenging times. This is not only testament to our commitment to be Here for good for our clients and the community, but more importantly, to continue to play a role in facilitating trade flows for businesses that are the life-blood of their local economies."
James Duddridge, FCDO Minister for Economic Development, said: "As we work to support global economic recovery from Covid-19, this additional $100m through the CDC and Standard Chartered partnership will be critical for many businesses in sub-Saharan Africa and South Asia. This investment will help protect jobs, support economic growth and ensure vital goods get to those most in need."
Since 2015, CDC has guaranteed US $3.3 billion, resulting in US $12.5 billion of trade across its markets of Africa and South Asia.
ENDS
Media Contact:
CDC: Clare Murray / M. +44 (0) 7887 993 356
Standard Chartered: Josephine Wong / +65 6596 4690
Notes to Editors
 About CDC
CDC partners with both international and local banks to boost levels of trade finance to their clients. The company focuses on countries where raising capital is a challenge which stagnates economic prosperity. CDC is playing a key role in closing the trade finance gap in Africa.
CDC Group is the UK's impact investor and development finance institution with over 70 years of experience of successfully supporting the sustainable, long-term growth of businesses in South Asia and Africa.
CDC is a leading player in the fight against climate change and a UK champion of the UN's Sustainable Development Goals – the global blueprint to achieve a better and more sustainable future for us all.
The company has investments in over 1,200 businesses in emerging economies and a total portfolio value of £5.8bn. This year CDC will invest over $1.5bn in companies in Africa and Asia with a focus on fighting climate change, empowering women and creating new jobs and opportunities for millions of people.
CDC is funded by the UK government and all proceeds from its investments are reinvested to improve the lives of millions of people in Africa and South Asia.
CDC's expertise makes it the perfect partner for private investors looking to devote capital to making a measurable environmental and social impact in countries most in need of investment.
About Standard Chartered
We are a leading international banking group, with a presence in 60 of the world's most dynamic markets, and serving clients in a further 85. Our purpose is to drive commerce and prosperity through our unique diversity, and our heritage and values are expressed in our brand promise, Here for good.
Standard Chartered PLC is listed on the London and Hong Kong Stock Exchanges.
For more stories and expert opinions please visit Insights at sc.com. Follow Standard Chartered on Twitter, LinkedIn and Facebook.