UK's publicly owned impact investor unveils a $75 million shared risk facility with the Eastern and Southern African Trade and Development Bank at the UK-Africa Investment Summit
CDC Group plc ("CDC"), the UK's development finance institution and impact investor, has today announced a US$75 million risk sharing facility with the Eastern and Southern African Trade and Development Bank (TDB).
TDB is a multilateral specialist bank with a mandate to foster regional economic integration and sustainable development, notably financing and facilitating trade flows to, from and within Africa.
The commitment is one of a string of new CDC partnerships totalling nearly $400 million announced today at the UK-Africa Investment Summit in London. The bulk of funds will be used to provide African banks with greater liquidity to support SMEs, entrepreneurs and microbusinesses in their markets.
CDC's investment will enable TBD to increase trade flows by up to US$420 million over the next three years in the markets in which it operates.
CDC's investment, its third with the Bank, will allow TDB to increase its trade finance support across the continent in areas such as the importation of essential commodities which are key inputs to human and socio-economic development.
Africa's trade finance deficit is estimated by the International Chamber of Commerce at US $110 billion to $120 billion – representing about 25 per cent of the demand for trade finance in Africa. CDC and TDB are playing a key role in bridging this gap by supporting local financial institutions to bring critical growth finance to businesses across Africa.
Admir Imami, Director, Head of Trade & Supply Chain Finance of CDC Group said:
"While supporting wider trade within Southern and Eastern Africa, our investment will also help targeted financial institutions fulfil their roles as key financiers of the import of essential goods and commodities into their markets.

"We view this as a great opportunity to expand on our existing relationship with TBD and enhance its capacity, as well as supporting African economic development, a priority for CDC."
Admassu Tadesse, President and Chief Executive, TDB, said:
"We are pleased to expand our cooperation with CDC via this new risk sharing facility, which will enhance our capacity to scale up support to intra and extra-regional trade flows.

"It comes on the back of two medium term facilities worth USD $100 million that CDC extended to us over the past five years.  As a growing regional investment-grade DFI with a strong track-record, TDB is well positioned to serve as an intermediary of choice for global and regional capital in the region and is delighted to count CDC as an important funding and risk sharing partner."
Stimulating trade to and from African businesses is integral to alleviating poverty across the continent where, according to the IMF in 2019, average GDP per capita stands at just US$1,970.
African companies often face challenges in accessing finance which limits their growth, with trade finance representing one of the binding constraints.
Access to correspondent banking services in Africa has become a growing problem, adding to the long-standing challenge of access to finance and development capital across several sectors. The gap in trade finance and growth capital is one of the key constraints facing local exporters and importers.
This transaction will contribute to three Sustainable Development Goals by supporting food security through the importation of essential food stuffs (SDG 2), supporting an increase in trade flows into and out of Africa (SDG 8) and  mobilising additional financial resources for developing countries through this type of facility (SDG 17).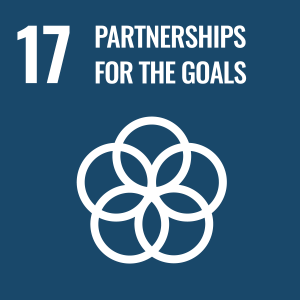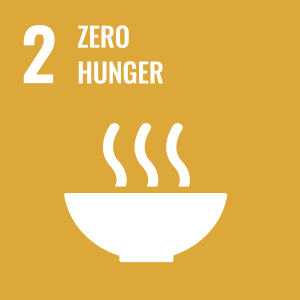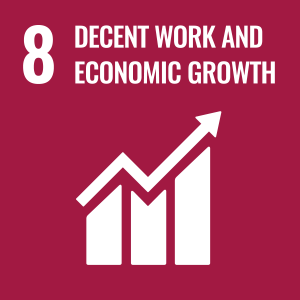 End
About CDC Group
CDC Group is the world's first impact investor with over 70 years of experience of successfully supporting the sustainable, long-term growth of businesses in Africa and South Asia.
CDC is a key advocate in the adoption of renewable energy in Africa and South Africa in the fight against climate change and a UK champion of the UN's Sustainable Development Goals – the global blueprint to achieve a better and more sustainable future for us all.
The company has investments in over 1,200 businesses in emerging economies and a total portfolio value of £5.8bn. This year CDC will invest over $1.5bn in companies in Africa and Asia with a focus on fighting climate change, empowering women and creating new jobs and opportunities for millions of people.
CDC is funded by the UK government and all proceeds from its investments are reinvested to improve the lives of millions of people in Africa and South Asia.
CDC's expertise makes it the perfect partner for private investors looking to devote capital to making a measurable environmental and social impact in countries most in need of investment.
About the Eastern and South African Trade and Development Bank
Established in 1985, the Eastern and Southern African Trade and Development Bank (TDB), formerly the PTA Bank, is a fast-growing multilateral, treaty-based, and investment-grade development finance institution, with assets of US$ 6 billion. The Bank's mandate is to finance and foster trade, regional economic integration and sustainable development through trade finance and project & infrastructure finance.
For further information please contact
Andrew Murray-Watson
123 Victoria Street, London, SW1E 6DE
+44 (0) 20 7042 1569
M. +44 (0) 7515 695232
Anne-Marie Iskandar, Senior Communications Officer
Corporate Affairs and Investor Relations
Trade and Development Bank