Graham Wrigley, Chairman of CDC Group, has been awarded a knighthood by Her Majesty the Queen in the 2020 Birthday honours list.
The honour was awarded for services to international development spanning 32 years, including the last 14 years Graham has spent dedicating his entire professional life to range of organisations focussed on increasing opportunities for poor communities and the businesses that work to serve them.
Graham Wrigley said: "I am deeply honoured and humbled by this award. I have been privileged to work with so many dedicated and brilliant colleagues and partners all over the world during the last 30 years, and this honour is a recognition of not just my work, but of the hard work and achievements of all those I have collaborated with. These are very hard times, but I truly believe that institutions like CDC, and the great people that work in them, can overcome the challenges we all face."
Nick O'Donohoe, CEO of CDC Group said:
"We are all thrilled that Graham has been recognised in this way. No-one who has met Graham could fail to be motivated by his infectious passion and determination to making a real and tangible difference to people's lives in very practical and sustainable ways. I know everyone who works with Graham at CDC, and in our partner companies, feels that he gives his all in terms of energy and time and commitment. Yet, he still finds the time to work with three other organisations and gives his time to mentor people and speak to schools and universities across the world."
Graham was awarded the Knight Commander of the Order of St Michael and St George. The announcement of HM Queen's Birthday Honours list is here and here.
Biography – a long-term personal commitment to international development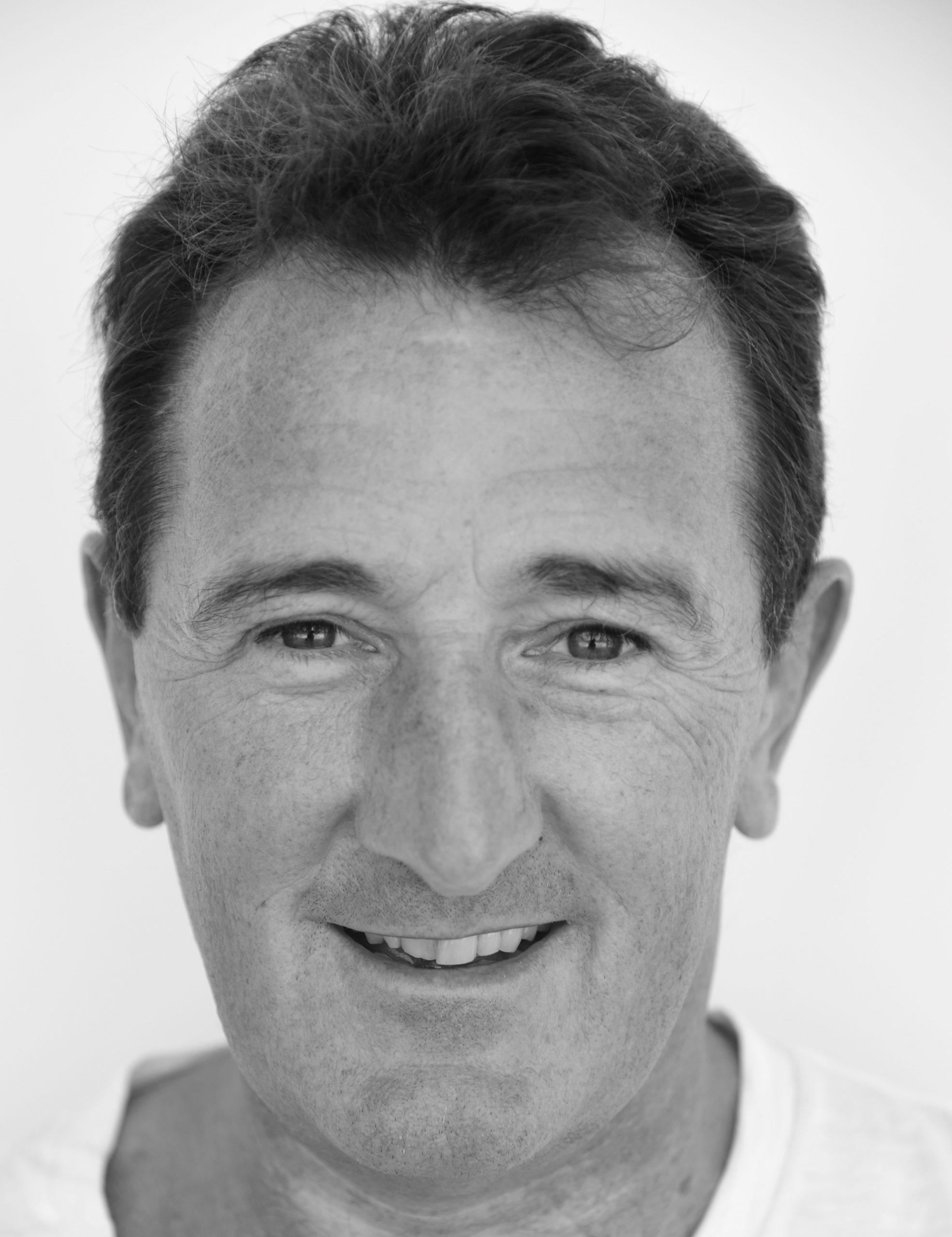 Graham first became involved with the sector during what would become a life-changing visit to India and Nepal in 1981, at the age of 19. Motivated by the scale of the poverty and the depth of the need, he resolved to dedicate his skills to help address it once he had gained more skills to do so. A chance meeting with Sir Edmund Hillary during the same visit led him to become a co-founder of the Sir Edmund Hillary Himalayan Trust UK in 1988. The trust is a charity focussed on education and health in the Everest and Kanchenjunga regions of Nepal and in 2020, Graham was awarded the "Dorje Award" by the Sherpa people for his sustained contribution to the region over several decades.
Following a successful career in the private sector, first at Bain and later as a founding partner of Permira, one of the world's leading private equity firms, Graham took the surprise decision in 2005 to step down from the firm to follow his long-term commitment of a career in international development.
After returning to education to study Development Economics at SOAS, he has since worked with a range of organisations that have achieved enduring successes for some of the poorest people in the world. In Nepal, his work with the Himalayan Trust over the last three decades has led to the rebuilding of over 170 classrooms and improved learning outcomes for over 20,000 children. As founder Chairman of Samriddha Pahad, he led a team to explore ways to provide access to finance to poor mountain communities. Now a Nepali-owned and managed social enterprise with operations in seven districts, Samriddha Pahad has raised $16 million of bank finance from 14 private sector banks for 25,000 clients in remote mountainous areas. The innovative model has supported 250 community institutions and provided a role model for many other banks to follow its path with significant donor money.
Graham's work in India saw him volunteer to recruit and lead a team to help support CASHPOR through the global financial crisis in 2009. Today CASHPOR is the largest socially-driven microfinance company in India, serving one million families from ultra-poor communities in rural Bihar and Uttar Pradesh.
It was this wide-ranging work that led Graham to be appointed Chairman of CDC in 2013. He has led the organisation as it executed a radical new strategy to focus its investment exclusively in the poorest countries in Africa and South Asia to provide innovative finance and support to a wide range of companies to bring about economic development. This new approach has led CDC to commit significant investment to socially vital companies such as a hydro-electric power station in the Virunga National Park in the Democratic Republic of the Congo, the first private equity fund in Afghanistan, and a large scale telecommunications company that is building a broadband connection from Cairo to Cape Town and from the east to west coasts of Africa – bringing internet services to previously unserved parts of the world.
ENDS
Contact Lynsay Taffe, Director of Communications 07780 336676 / [email protected]
Notes to editors
Graham Wrigley also holds the following positions:

Visiting Professor, INSEAD Business School in Fontainebleau, France.
Chairman of Blue Berry Hill Charitable Trust
Investment Committee member St John's College, Cambridge
About CDC
CDC Group is the world's first impact investor with over 70 years of experience of successfully supporting the sustainable, long-term growth of businesses in Africa and South Asia. CDC is a UK champion of the UN's Sustainable Development Goals – the global blueprint to achieve a better and more sustainable future for us all. The company has investments in over 1,200 businesses in emerging economies with total net assets of £6.4bn and a portfolio of £4.7bn. CDC invests in companies in Africa and Asia with a focus on fighting climate change, empowering women and creating new jobs and opportunities for millions of people. For more information, please visit www.cdcgroup.com.