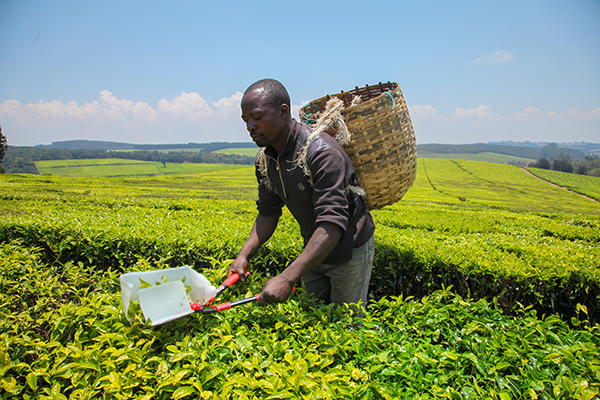 CDC's new Chief Executive, Nick O'Donohoe and Minister of State for International Development, Lord Bates will today launch our new strategic framework at an Overseas Development Institute event to support investment in developing countries.
The new strategic framework sets out CDC's direction for five years and builds on the success of CDC's most recent strategy which focused on supporting job creation in Africa and South Asia. The 2017-21 strategy means that we will:
Invest in new, higher-risk ways to tackle specific market failures that hold back development. These could include improving the price of and access to medicines and health commodities; tackling electricity transmission and distribution in Africa; debt financing for the off-grid solar market and resource efficiency.
Broaden our development impact beyond job creation to include impact in the priority sectors in which we invest and across a wider global development agenda, including women's economic empowerment, climate change; job quality and skills & leadership.
Look for new ways to mobilise even more capital to meet the needs of developing countries.
Increase our transparency, improve our accountability and encourage dialogue across the development and investment communities.
CDC's Chief Executive Nick O'Donohoe said:
"Over the next five years, we will invest to transform economies, businesses and lives in Africa and South Asia. The new strategy builds on our progress since 2012 with an ambition to use our commercial skills to achieve even more development impact. We will do this by addressing market and sector problems, by looking for new ways to mobilise more capital and by being bold and smart about risk."
CDC's new strategy is underpinned by four principles: Developmental; Responsible; Innovative and Enduring.
Our Developmental principle means we will:
Invest only in Africa and South Asia, where the world's poorest people live.
Prioritise investing in poorer and more fragile countries, and the sectors that create the most jobs.
Develop a world-class framework to maximise our impact. We will integrate this with our investment process and deepen our development expertise.
Mobilise private capital alongside our investments, and find new ways to partner with investors to increase our own impact.
Achieve a broad range of impacts in addition to our main aim of creating jobs.
Support the UN Global Goals, including women's economic empowerment and climate change.
Undertake more evaluations to enhance our understanding of the best ways to support long-term positive change in our markets.
Our commitment to being Responsible means we will:
Set high environmental, social and business integrity standards and provide practical assistance to businesses and investment partners.
Always ensure our capital or expertise supplements what private investors will provide.
Increase our transparency and strengthen our approach to tax practice amongst development finance institutions (DFIs).
Our Innovative principle means that we will:
Invest to transform whole sectors.
Invest in new business models and nascent or failed markets.
Take calculated risks to unlock impact we could not otherwise achieve.
Our commitment to being Enduring means we will:
Grow in response to market need, while ensuring value for money for the UK taxpayer.
Build our team of professionals, who are dedicated to achieving development impact through their commercial judgement.
Expand our local presence by opening country offices.
Find out more
Click here to download our 2017-2021 Strategic Framework: Investing to transform lives
Click here to download our Investment Policy
Click here to download our Code of Responsible Investing
Click here to download our Transparency Statement