CDC Group plc ("CDC"), the UK's development finance institution and impact investor, has announced a €25 million commitment to Mediterrania Capital Partners III (MCP III), a generalist fund primarily targeting investments in North Africa.
North Africa is home to a new generation of entrepreneurs, some of whom have longstanding roots in the region, and others who are taking advantage of new opportunities offered by burgeoning  regional growth.
However, lack of finance is a persistent barrier for business owners seeking to grow their companies both regionally and internationally.
CDC's investment will enable MCP III to invest in  companies that have strong local brands and established customer bases, with the potential to become regional leaders and  achieve  further revenue growth and operational efficiencies.
In turn this will help create new direct and indirect jobs, particularly for semi-skilled and unskilled workers in a region where youth unemployment is high.
The fund has already made four investments, including Cairo Scan, a radiology and lab services provider in Egypt, and COFINA, a provider of financial services predominantly active in Cote d'Ivoire.
CDC's Head of African Funds, Clarisa De Franco said:
"Our investment in MCP III will support well-established local firms that demonstrate strong potential for growth to become regional leaders, providing the capital and expertise for them to expand. This investment allows  us to begin a partnership with a team which has the potential to become a leading mid-cap pan-African fund manager."
Albert Alsina, Founder and CEO, Mediterrania Capital Partners added:
"We are very excited to have  CDC Group joining Mediterrania Capital III, our third fund with a focus on SMEs and mid-cap companies in Africa. Thanks to CDC and the other investors' contributions we will be able to continue helping local entrepreneurs to build businesses with strong foundations and reach their next level of growth.

"MC III has already invested in five companies in Morocco, Tunisia, Egypt and Côte d'Ivoire, in fast-growing sectors such as construction, healthcare, microfinance and retail. Mediterrania Capital Partners seeks to create value through sustainable and socially responsible investments that improve economies and the life of local communities in Africa.

"Having  CDC Group on board allows us to continue investing in assets with a strong potential for financial returns and ESG impact."
CDC is committed to investing £2 billion in Africa by 2022 and supporting high growth sectors across the continent. As part of this CDC is playing a key role in alleviating the constraints on access to finance. The partnership with MCP is a considerable  step forward in addressing this challenge.
This transaction will contribute to two UN Sustainable Development Goals by supporting decent work and economic growth (SDG 8) and by mobilising additional financial resources for developing countries through the nurturing of mature capital markets (SDG 17).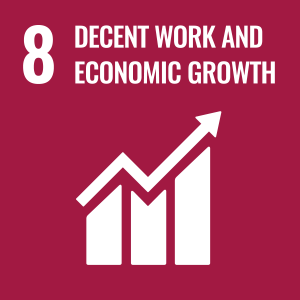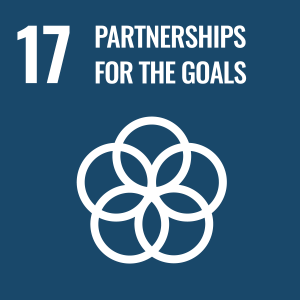 About CDC Group
CDC Group is the world's first impact investor with over 70 years of experience of successfully supporting the sustainable, long-term growth of businesses in Africa and South Asia.
CDC is a key advocate in the adoption of renewable energy in Africa and South Africa in the fight against climate change and a UK champion of the UN's Sustainable Development Goals – the global blueprint to achieve a better and more sustainable future for us all.
The company has investments in over 1,200 businesses in emerging economies and a total portfolio value of £5.8bn. This year CDC will invest over $1.5bn in companies in Africa and Asia with a focus on fighting climate change, empowering women and creating new jobs and opportunities for millions of people.
CDC is funded by the UK government and all proceeds from its investments are reinvested to improve the lives of millions of people in Africa and South Asia.
CDC's expertise makes it the perfect partner for private investors looking to devote capital to making a measurable environmental and social impact in countries most in need of investment.
About Mediterrania Capital Partners
Mediterrania Capital Partners is a dedicated Private Equity firm focusing on growth investments in SMEs and mid-cap companies in Africa. With offices in Abidjan, Algiers, Barcelona, Cairo, Casablanca, and Valletta, Mediterrania Capital Partners takes an intensely proactive, hands-on approach to implementing its growth strategy by leading the governance of the companies and driving the key internal value creation process.
For further information please contact
Andrew Murray-Watson
123 Victoria Street, London, SW1E 6DE
+44 (0) 20 7042 1569
M. +44 (0) 7515 695232