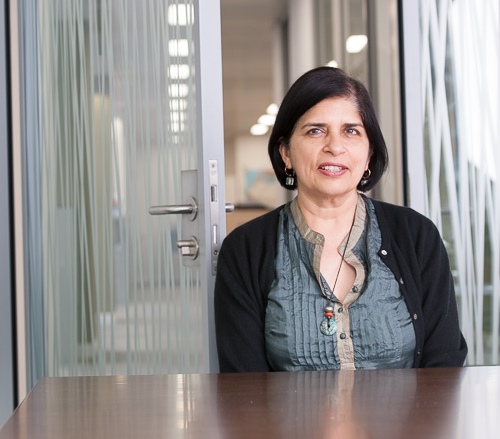 CDC's Director of Environment and Social Responsibility, Ritu Kumar, was at the Houses of Parliament on Tuesday 15th March, where she spoke at a panel discussion on business and the Sustainable Development Goals (SDGs).
The debate, hosted by the All Party Parliamentary Group on the SDGs, brought MPs and Peers together with leaders from the private sector and public sectors – including the Kenyan High Commissioner, and representatives from SABMiller and Aviva Investors.
The delegates discussed the important role business has to play in implementing, promoting and monitoring the SDGs. The 17 Goals were introduced by the United Nations in September 2015 and aim to "end poverty, protect the planet, and ensure prosperity for all."
During the event Ritu explained that CDC's work is focused on mobilising capital for specific sustainable development priorities such as health, education and infrastructure, as well as mainstreaming environmental and social development across financial decision making. In this context, she stressed that CDCs work is most naturally relevant to Goal 8, "to promote inclusive and sustainable economic growth, full and productive employment and decent work for all."
Ritu said: "We are focusing where we believe we can have the greatest impact – so that's why we invest firstly in countries where the private sector is weak, jobs are scarce and the investment climate is particularly challenging; and, secondly, in sectors where growth leads to new jobs."
This focus on job creation, Ritu added, sees CDC come into contact with other SDGs too. Namely, Goal 7 on ensuring access to energy for all and Goal 13, which aims to tackle climate change.
She finished her speech by outlining how CDC's work supports the goal on climate change: "Our focus is helping the businesses we invest in to become sustainable – given the huge climate challenges that many face in both Africa and South Asia."
You can find out more about the Sustainable Development Goals here.